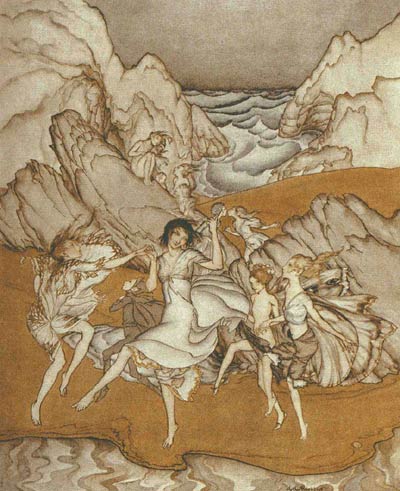 SENIOR PROGRAMS
Imagine, if you will, the soothing sounds of the Celtic harp at your next special event or open house. Kim Michele and her melodic harp will create an atmosphere of elegance lending a magical setting to enchant your guests.
She has delighted new retirement home residents along with their families at multiple retirement centers greeting guests in the main lobby while tours are taking place for marketing events, creating a charming chic and simplicity for background occasions with or without vocals.
Kim Michele will blend her enchanting voice with the sounds of the ancient harp. A musical troubadour who plays multiple styles of music on her Celtic harp and mandolin along with vocals for sing-a-long participation or fusing the arts of drama, music, song, prose and storytelling to provide a variety of programming.
She fashions and makes adaptations of a variety of stories and "Classic Tales" for storytelling programs with music such as "The Song of the Nightingale" or "The Nutcracker" that delights audiences as well as composes unique works writing personal/family stories with original music to compliment the story such as "Emma's Garden" where she spent her childhood summers by the sea. She combines traditional ballads and songs of past generations sung in the kitchen or round the fire before technology to compliment her stories and programs.
Specializing in concerts for Seniors she entertains the residents drawing from her many themed programs including, Robbie Burn's Day, Pajama Parties, St Patrick's Day, Valentine's Day, Vow Renewals, Spring Teas, Mother's Day, Summer Events, Garden Parties, Halloween Happenings, Remembrance Day, Special Christmas Programs, Christmas Dinners and even Volunteer Recognition Dinners showcasing the elegance and antiquity of her music and song on her Celtic harp while tailoring new and custom programs to coincide with themes or seasons.
Kim Michele's performance rekindles past memories and invokes joy by playing familiar tunes and sing-a-long songs so the residents can participate, even supplying percussion instruments and lyric sheets so they can join in.
A few popular performances… suitable for older audiences:
Summer Seas and Memories – To sweep you across and through rhythmic waves of tradition and contemporary life that will take you to your own special place of memory. "A perfect literary compliment to our festival – Your professionalism certainly came through!" Stella Ducker, Stellar Literary Festival.
Love Voices in the Wind – Love is kind. Love is cruel. Love is real; A musical, poetic journey through stories and songs that transcend visual imagery in the realm of fantasy and realism.
Tales to the Tune of the Celts – Irish and Scottish tales and tunes to make you laugh and cry, and join in for a good Craic! Can be adapted to a separate Irish, Scottish, Welsh, or Brittany theme.
Classic Tales – Kim Michele and Heather Whaley (Storyteller & Songwriter) also collaborate to create adaptations of 'Classic Tales' and also compose original works, which include both story and song. All programs are designed for Stage, Corporate Events, Schools, Art Venues and Festivals.
The Nutcracker – ADAPTATION of author E.T.A. Hoffman's The Nutcracker and the Mouse King 1815 (German). Performed in costume, and Heather and Kim bring not the Nutcracker Ballet version to stage, but a dramatic narrative of what was originally written as a dark, frightening story of a battle between the Nutcracker and the Mouse King. They retain the music of Peter Ilyich Tchaikovsky with compositions on Harp and through vocalize. Suitable for older children, youth, and adults. November to January.
The Nightingale – ADAPTATION of Danish poet and author Hans Christian Anderson's The Nightingale 1843. The Nightingale is a fairytale about an emperor of China who hears that the most beautiful thing in his own land is the song of the nightingale bird. Performed in costume, Heather and Kim bring this wonderfully sensitive tale to a new level of understanding with Chinese and Japanese folk-songs transposed for harp, vocals, and guitar and selected due to their entrancing lyrics, which blend with the storyline. Suitable for older children, youth, and adults. May to September.