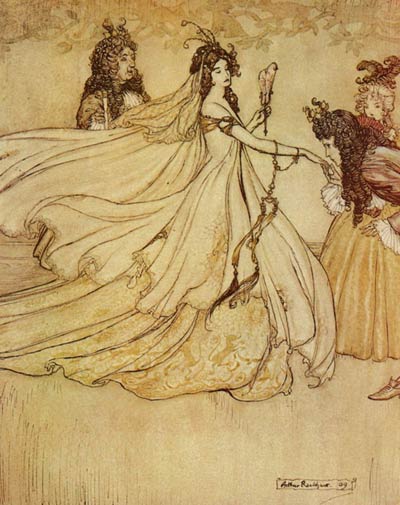 WEDDINGS

The Graceful Glide
Walking down the aisle on your wedding day will create an everlasting visual memory for all who attend your wedding ceremony. It is a special moment in time that will be embedded in the minds of all your family and friends forever.
Choosing live music for your ceremony will lend an unforgettable atmosphere of style, romance and serenity to your wedding day. Whether you have the sounds of a beautiful classical guitar or the lovely sounds of the enchanting harp the music will create an ambiance of elegance at your ceremony.
One of the most important music pieces during the ceremony is the "Bride's" processional. The music accompanies the Bride's first walk up the aisle initiating the height of excitement, intrigue, sheer joy and delight as the beautiful bride in all her crowning glory, gown and gloves makes her stunning, unforgettable entrance during the first fragments of time.
Guests enjoy an emotional and breathtaking moment… as you glide gracefully to the music taking each step, with every beat of your heart, all your joy and aspirations carried to the alter as you transform from a maiden to an exquisite young women. Harpist Kim Michele
Wedding Ceremony / Cocktails / Dinner / Reception / Packages
The sound of the harp will add an unforgettable element of style and grace to your wedding or reception. For over fifteen years Kim Michele has been gracing weddings from the prestigious Toronto's St Michael's Cathedral and elegant banquet halls of Castle Loma to the simplistic garden wedding. Kim Michele will help guide you through your choices of music creating your own unique program for your special day.
Harp Music for Wedding Ceremony Includes:
The solo harp package includes: a consultation at my wedding studio to choose music and discuss all ceremony details.
: Planning your personalized Music program for the 'Wedding Ceremony' as well as during Cocktails/Dinner or Reception.
: Prelude music as guests arrive and are seated lasting approximately 30 minutes or until the 'Ceremony' begins.
: Music to accompany 'Seating of the Family' (Mother and or Family, special tune).
: Processional music for 'Attendants' and the 'Brides' special 'Bridal March' up the aisle as the ceremony begins. Most couples choose two pieces of music, one for the wedding party and another for the bride.
: Interlude Music to highlight special moments within the ceremony (lighting of the unity candle, 'Sand Ceremony' communion, rose ceremony, etc).
: Music for 'Signing of the Register'.
: Recessional Music for Groom, Bride and Attendants down the aisle to complete the 'Ceremony'.
: Postlude exit music as 'Ceremony' ends and continues while guests leave Church.
: Special Song or Music request for the ceremony (Bride's Favorite song' during signing of the register).
Cocktails / Reception / Dinner
: During 'Cocktails' or while your guests are 'Dining' the harp provides a lovely accompaniment.
: The music is chosen to suit each occasion serenading guests with beautiful background music.
: Personalized 'Music Program' for your "Wedding Ceremony" as well as during Cocktails/Dinner or Reception.
Other Wedding Package Options
Consider enhancing other wedding related events with the elegant sounds of the harp.
Bridal Shower, bridesmaids' luncheon, cocktail hour, engagement party, out of town brunch, photographs, receiving line, reception and renewal of vows ceremony.
Other Special Events

Anniversary, Art Opening, Gala, Tea Party, Fundraiser, Garden Party, Dinner, Holiday Event, Wedding or Corporate Event
Add atmosphere to your private or corporate events, gathering, open house or other special event by adding the harp creating the perfect ambience and custom programming for your guests.
Music
Kim has a large and varied repertoire of music available and plays from a wide range of genres. Here are a few popular selections for weddings and other events:
Ave Maria – Schubert
Arioso – Bach
Bridal March – Wagner
Canon in D – Pachelbel
Jesu Joy of Man's Desiring – Bach
Trumpet Voluntary – Purcell
Somewhere Over the Rainbow – Oz
Wedding March – Mendelssohn
Bridget Cruise – Celtic/Irish
Fanny Power – Celtic/Irish
Greensleeves – Trad/England
Grenadier and the Lady – Trad/England
Irish Wedding Song – Trad/Irish
Morning Has Broken – Scots Gaelic
Planxty Irwin – Celtic/Irish
Scarborough Fair – Trad/England
A Thousand Years – Katie Perry
Bitter Sweet Symphony – Verb/Jagger
From This Moment – Twain/Lange
Marry Me – Train
The Prayer – Foster
Stairway to Heaven – Led Zeppelin
Surfer Girl- Beach Boys
Unchanged Melodies – Alex North
---
Kim, thank you for sharing our special day with us. Bruce and I want to thank you for helping to make our day so perfect! The music was lovely and everyone commented on how beautiful you played. Having a Harpist at my wedding was a dream I had and I want to thank you for making my day complete.
Sincerely, Dawn & Bruce Nottle
Deer Creek, Ajax